WORKOUT MUSIC PLAYLISTS,

MARKETING AND MESSAGES
GYMIX ® is a Music Technology Company, and the fastest growing media brand in the Health & Fitness industry today. We've created an audio formula, specifically designed to enhance performance during exercise.
"Music captures attention, increases work output, induces states of higher functioning, reduces inhibitions and encourages rhythmic movement all purposes that have considerable application in the exercise domain."
(Karageorghis & Priest, 2012).
GYMIX ® is a fully customised workout music, motivation and marketing radio station for your gym. We create a new workout music playlist every hour, no 2 hours or 2 days of music are the same. Workout music playlists are customised to suit your members demographic and attendance time.
GYMIX ® removes the pain of updating gym music playlists on a daily basis!
GYMIX ® is… The World's No.1 Gym Music Station.
Between the gym music GYMIX ® cleverly monetises YOUR AIRTIME. Promoting YOUR brand, up-selling YOUR products and services through intelligent non-invasive advertising, alongside useful Motivation, Wellness, Housekeeping and COVID Safe Training announcements.
GYMIX ® learns your Class Schedule and announces when and where the next fitness class is… "Coming Up In 15 Minutes". GYMIX ® improves the customer experience of your gym, every time.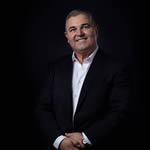 "Sales up 24%"
Already we have seen income from secondary spend increase by 24%. We're selling more personal training, spa treatments, swimming lessons, simply because we're able to market to members hour by hour throughout the day.
– Alan Leach, West Wood Club Dublin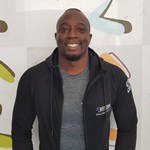 "A positive and fun atmosphere around our gym"
GYMIX® has played a big part in helping boost a positive and fun atmosphere around our gym. Being a fitness club that looks after members young and old, male and female, the quality of current music coming out of our speakers we find have been appealing to all so far.
– Julius Kehinde, Anytime Fitness Dublin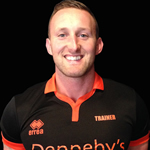 "It's 110% positive"
Our customer satisfaction and gym experience is much better, clients are more motivated, better buzz around the gym, better atmosphere, everybody's happy. It is a 110% positive to our business.
– Luke Dennehy, Dennehy's Health & Fitness Cork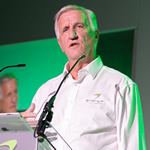 "Exactly what we need in a busy gym environment!"
GYMIX® plays in 20 énergie clubs providing members with quality music and messaging. Of course, each club can also individualise content and become unique in their own way to suit member expectations.
– Jim Durie, Energie Fitness